NOTICE
Our shipper is experiencing delays beyond our control due to COVID. We cannot guarantee any delivery dates but make the best effort we can to ensure your delivery is on time. Thanks for your patience.
From Our Kitchen to You!
Shipping and availability on Valentine items begins on February 4th
Sweet Heart Assortment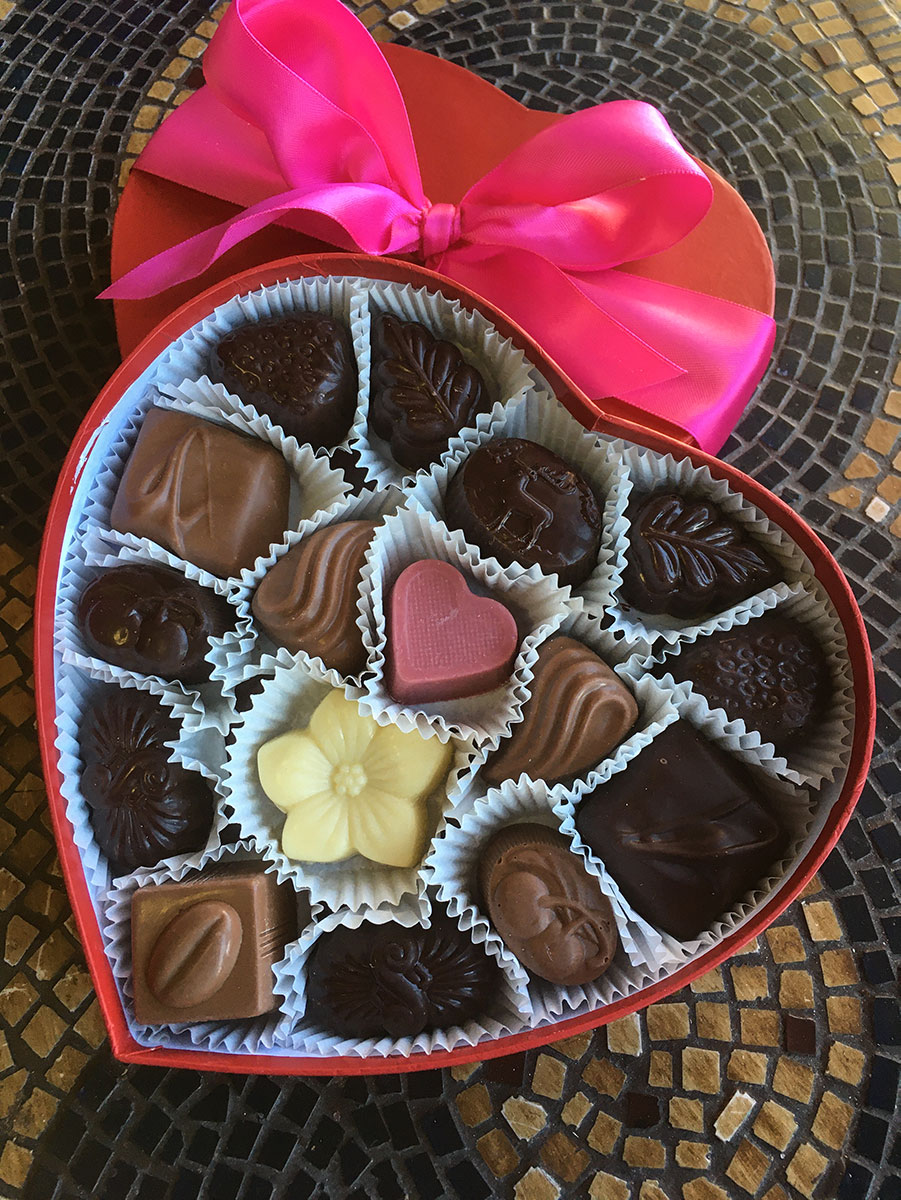 Our heart shaped assortment includes everything that says,"I love you!." Included are dark raspberry, Orange, Strawberry, rich chocolate, creamy milk, coffee and cherry truffles. Also, one white and one ruby cocao truffle and one dark and milk caramel. $35
OUT OF STOCK
---
Valentine Assortment
In this assortment you will find our customer's favorites. included are turtles, peanutbutter cups, coconut cluster, bark, caramels and truffles, one solid heart and a ruby heart truffle.
Victorian Chocolate Pop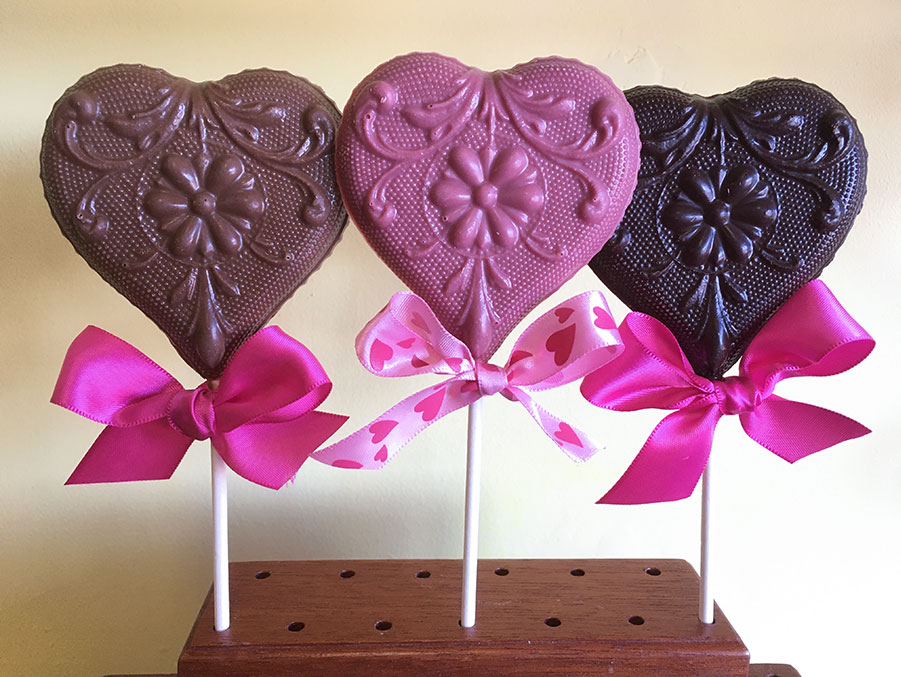 These striking pops will express the love from your heart. You can choose milk, our all new Ruby or Dark Chocolate
---
Your Favorite Chocolates in One Box
Each box is created with a variety of our Belgian Chocolate favorites and will include our famous turtles, truffles, barks, caramels, mini peanut butter cups and more. You will also find seasonal favorites. Our chocolate is made just for you, with love and care.
This assortment is a favorite gift item as it has a nice variety of time proven favorites.
---
Almond Buttercrunch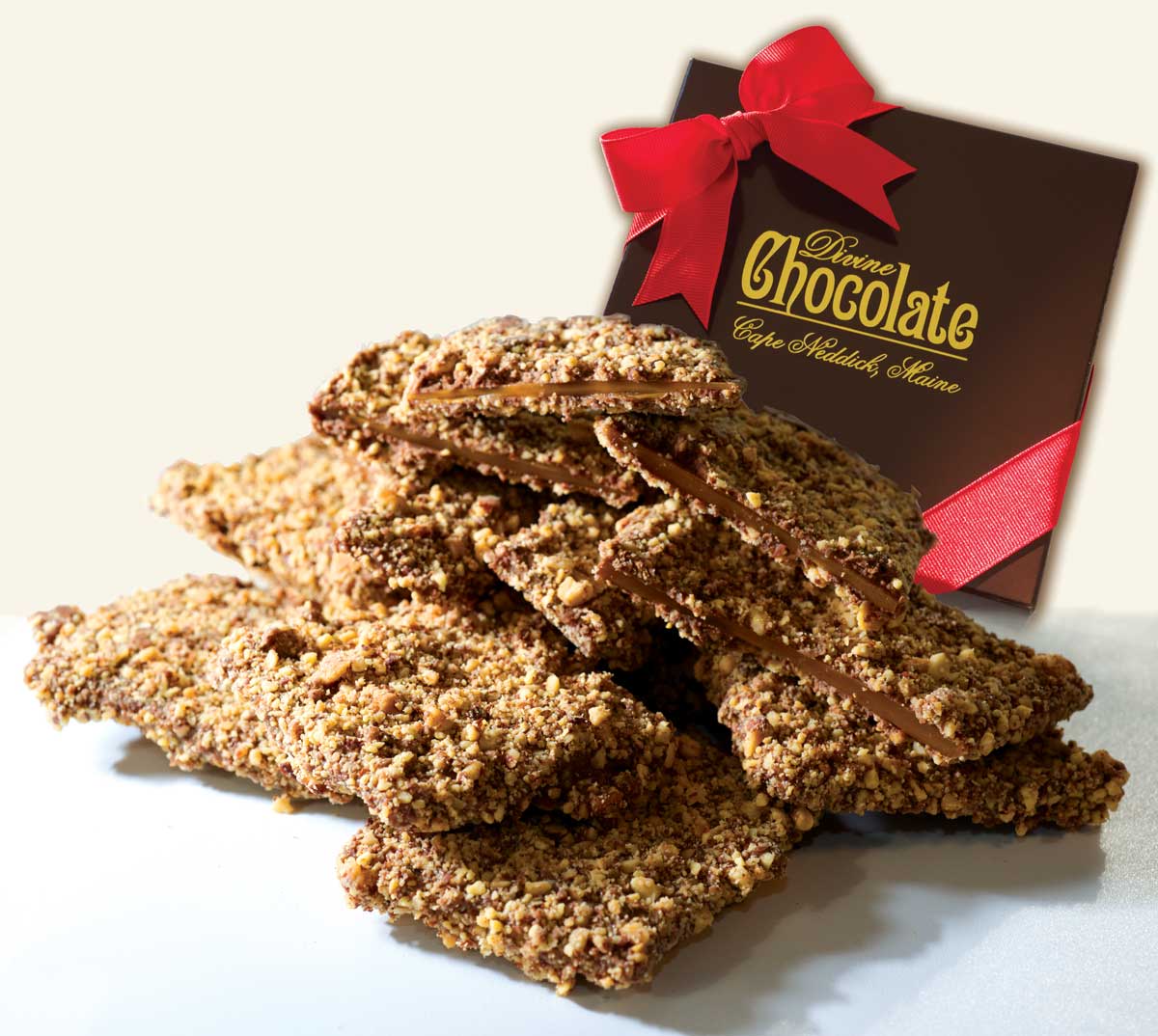 Our Almond Buttercrunch has turned out to be one of our top sellers. We always have free samples here at the shop and once a customer tries a piece they are hooked! Fresh salted almonds, not too crunchy toffee and Belgian milk chocolate make this a customer favorite.
---
Chocolate Turtles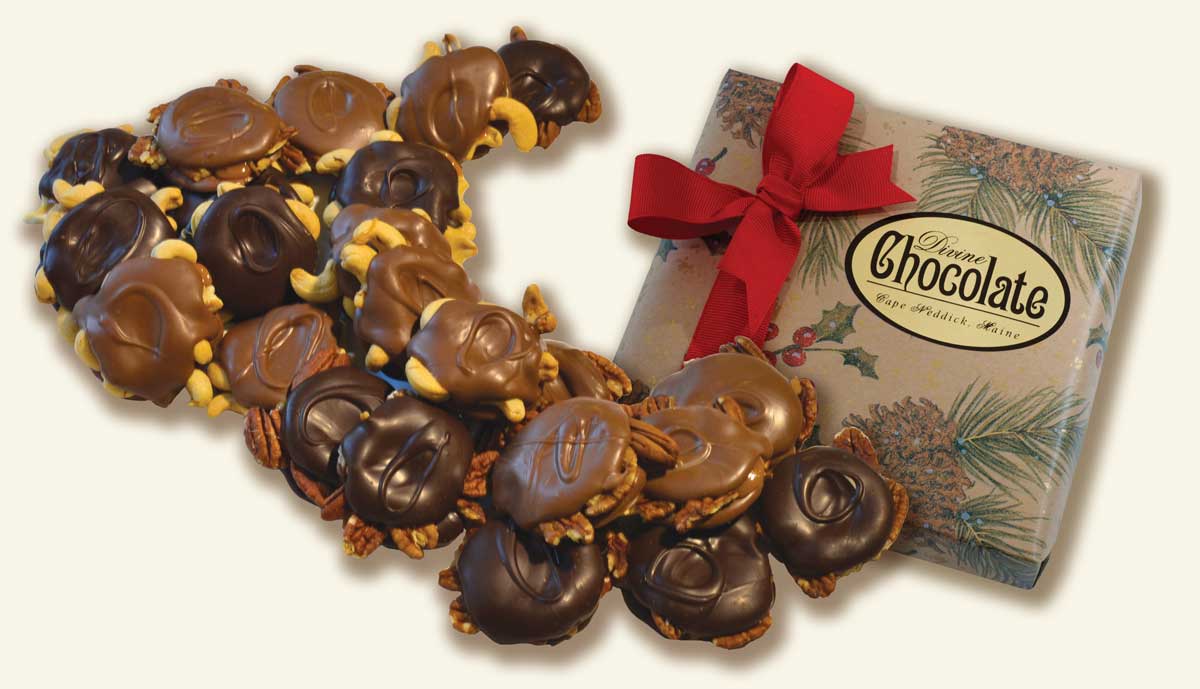 Everyone loves our rich and smooth Belgian Chocolate, soft caramel and fresh nuts combined into our famous turtles. Seriously, these are sooooo good! You can choose milk or dark chocolate, pecan or cashew.
For your info: A 10 ounce box contains 5 turtles. A one pound box contains 9 turtles. Gift wrapping no longer available.
---
Milk or Dark Non-Pareils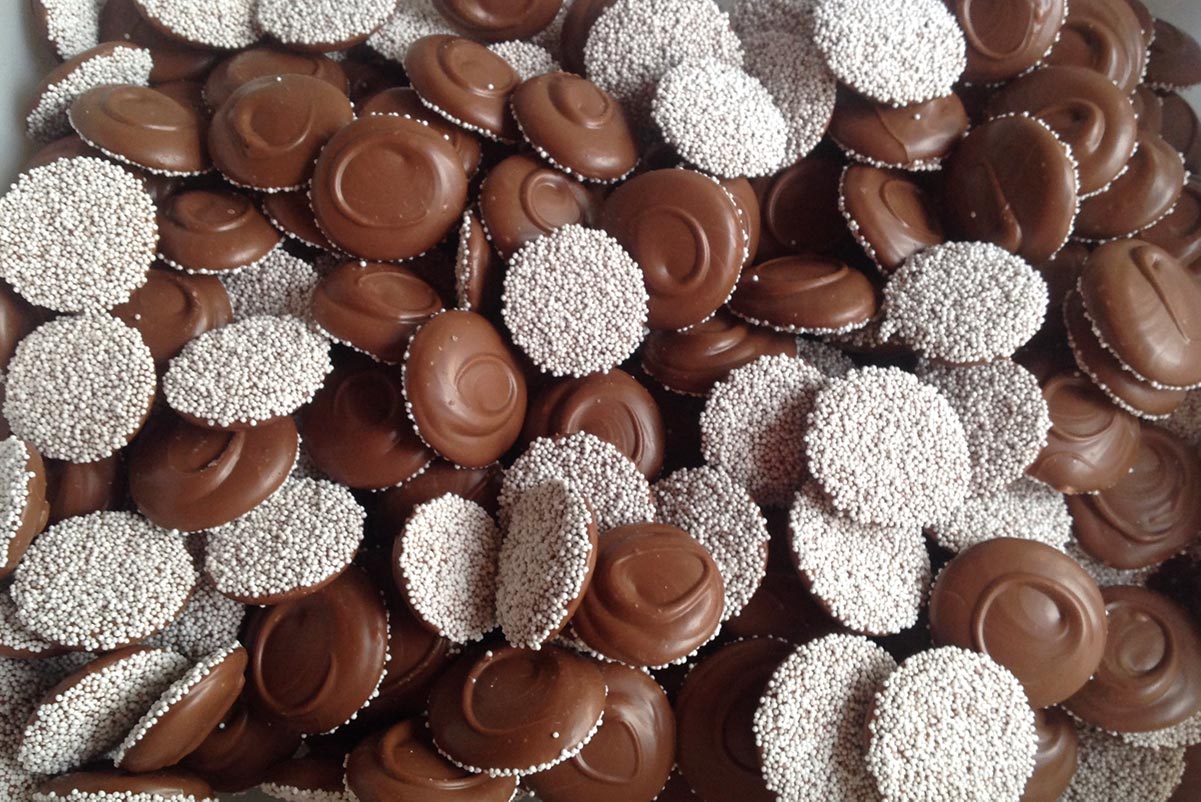 Old fashioned non pareils evoke much nostalgia. Ours are even better, crafted with Belgian chocolate. A very popular product and a great stocking stuffer.
---
Wild Blueberry Bark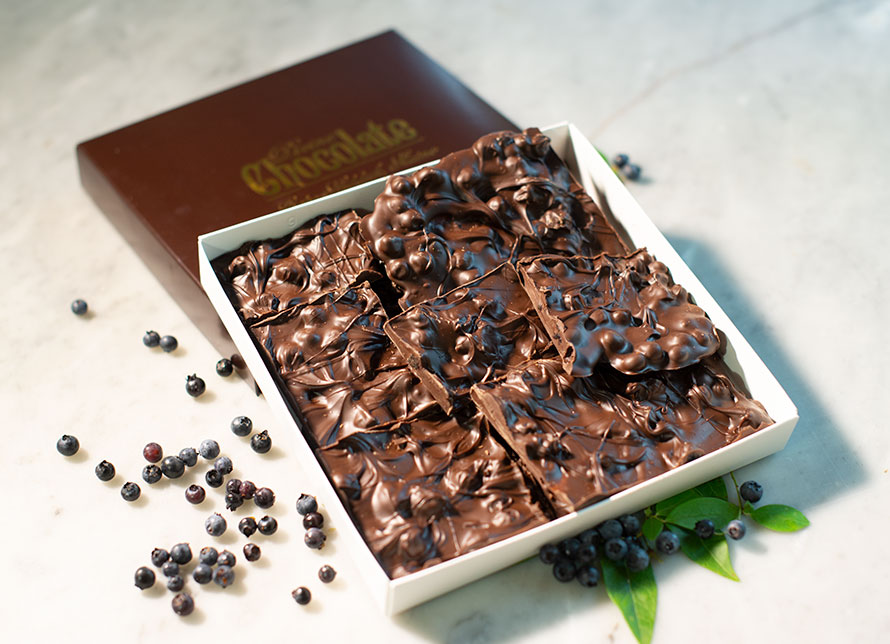 Incredible dark or milk Belgian chocolate with dried wild blueberries.