Open Monday, Thursday, Friday, Saturday 12-5 p.m.
NOTICE
Our website shopping cart is for shipping items only. If you would like to pick up items at the pick-up window please call 207-363-1300 or email Sandra or order at the window when you arrive.
Each chocolate is a small work of art, crafted with care and a love of flavor. Indulge your taste buds with rich Belgium chocolate made in our kitchen.
---
Quick Selection - Click on an Image
---
Each box is created with a variety of our Belgian Chocolate favorites and will include our famous turtles, truffles, barks, caramels, mini peanut butter cups and more. You will also find seasonal favorites. Our chocolate is made just for you, with love and care.
This assortment is a favorite gift item as it has a nice variety of time proven favorites.
---
Almond Buttercrunch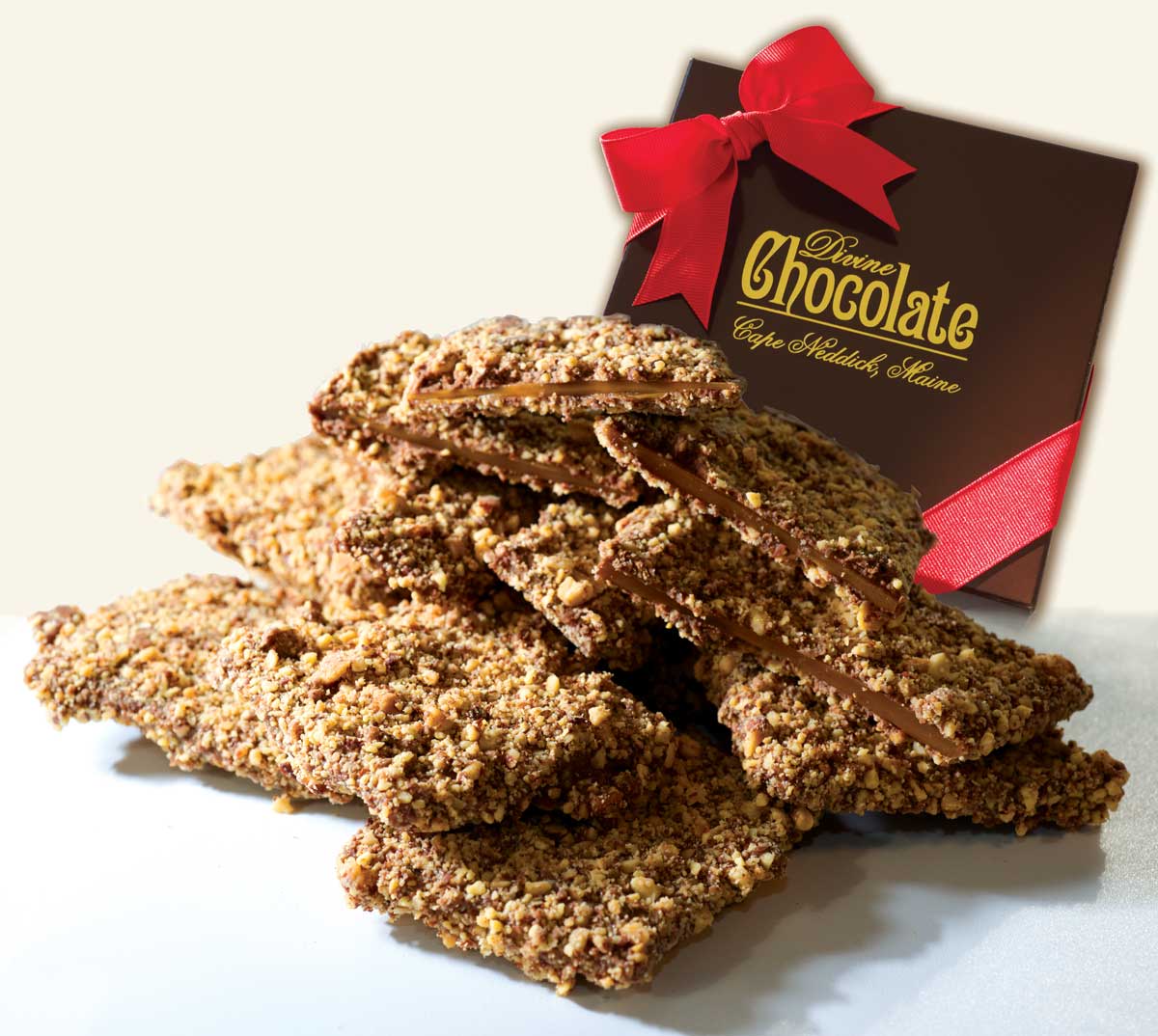 Our Almond Buttercrunch has turned out to be one of our top sellers. We always have free samples here at the shop and once a customer tries a piece they are hooked! Fresh salted almonds, not too crunchy toffee and Belgian milk chocolate make this a customer favorite.
---
Chocolate Turtles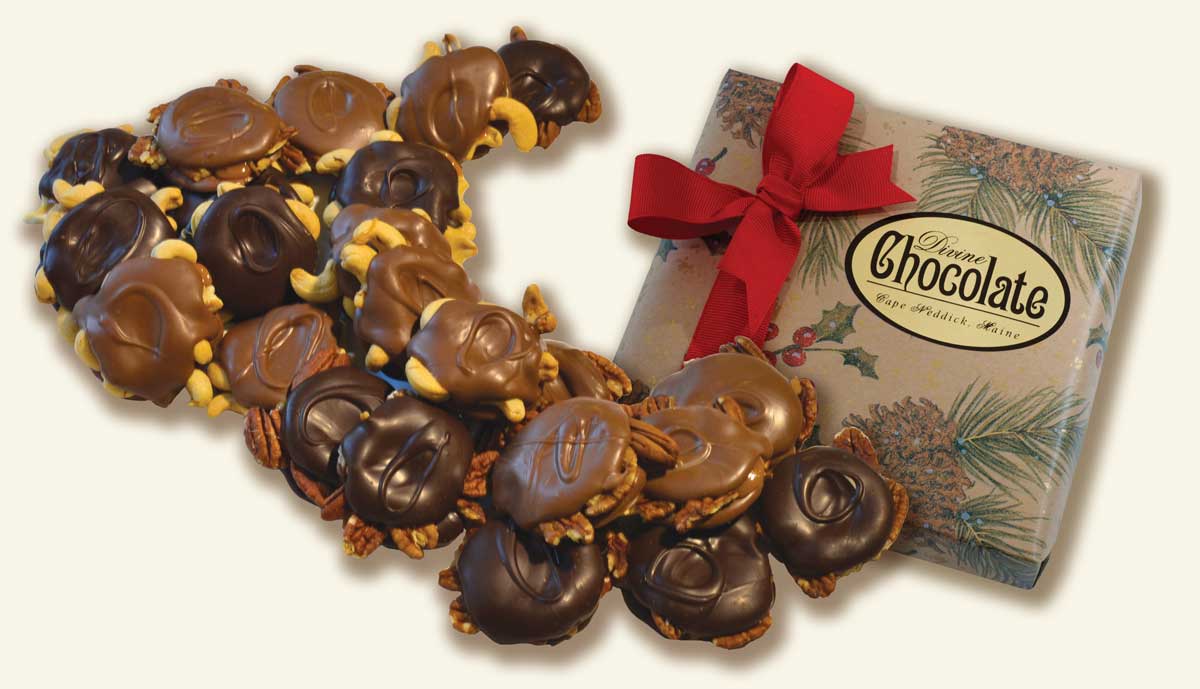 Everyone loves our rich and smooth Belgian Chocolate, soft caramel and fresh nuts combined into our famous turtles. Seriously, these are sooooo good! You can choose milk or dark chocolate, pecan or cashew.
For your info: A 10 ounce box contains 5 turtles. A one pound box contains 9 turtles. Gift wrapping is no longer available.
---
Milk or Dark Non-Pareils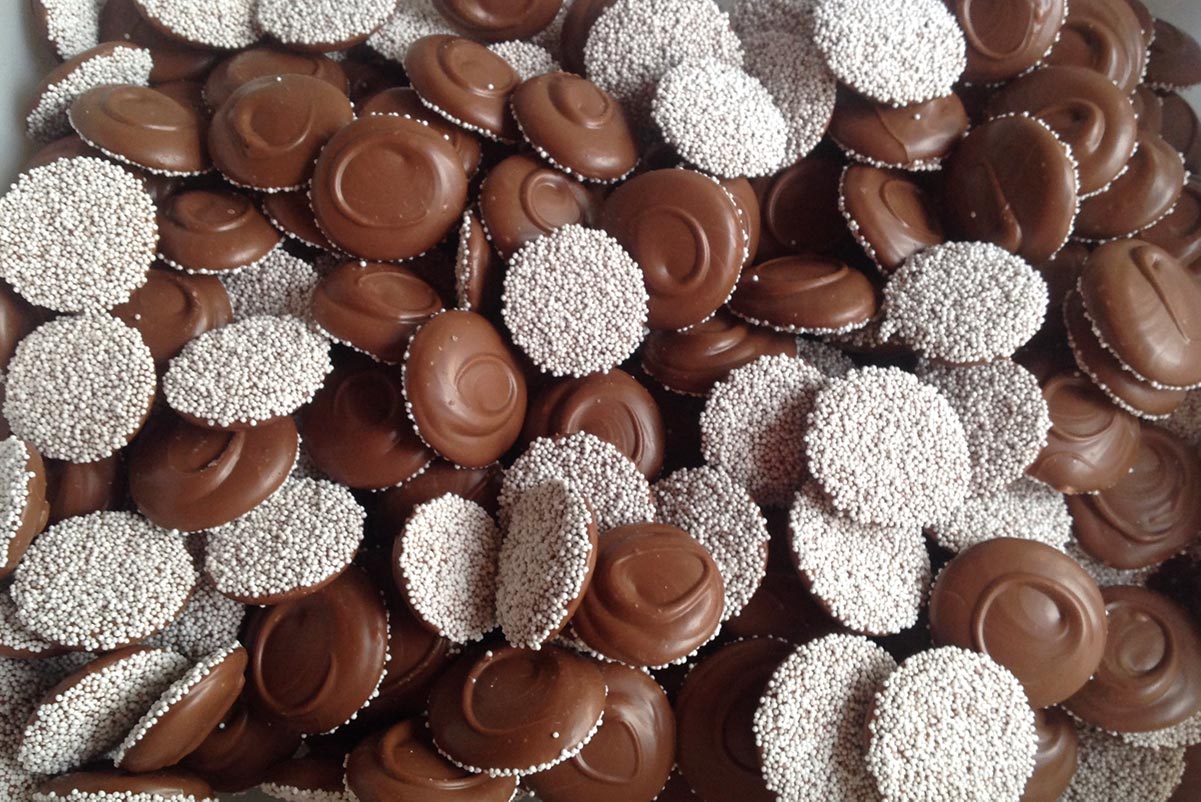 Old fashioned non pareils evoke much nostalgia. Ours are even better, crafted with Belgian chocolate
---
Wild Blueberry Bark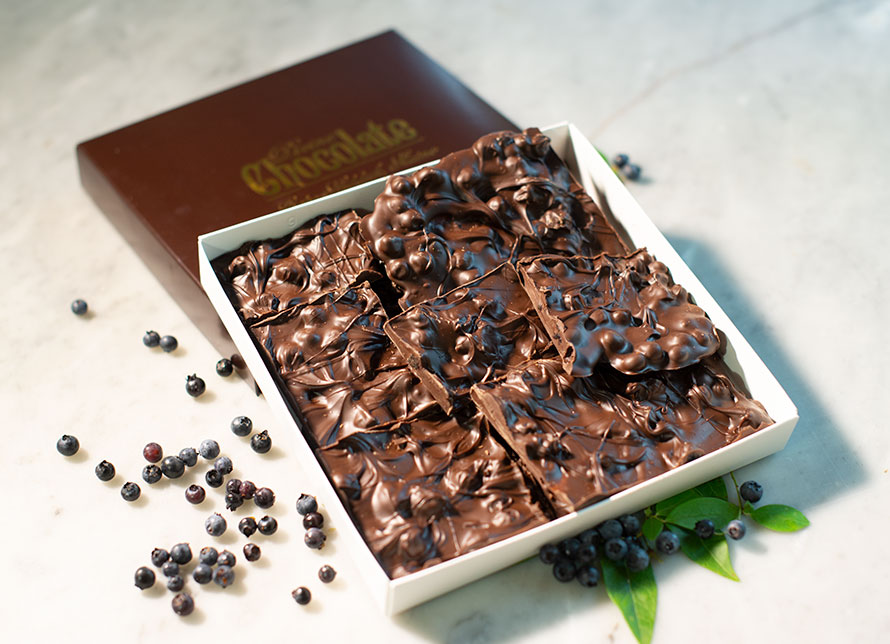 Incredible dark or milk Belgian chocolate with dried wild blueberries.